Tamil Nadu - Tamil Nadu Travel - Tiruvannamalai Tourism
Thiruvannamalai is one of the pilgrimage town in Tamil Nadu. It is the headquarters of the Thiruvannamalai district. Thiruvannamalai is home to the Annamalaiyar Temple located at the foot of the Annamalai hill and amongst one of the great Shiva Temples of Tamil Nadu. Thiruvannamalai has long been associated with many yogis and siddhars, and more recently the 20th century guru Ramana Maharshi. The sanskrit name for Thiruvannaamalai - Arunachala - became known worldwide mostly due to Sri Ramana. The other saint being Swami Arunagiri Nathar who wrote the Thiruppugazh and Kandaralankaram in Tamil. And this place is very famous for Ashrams. We can find many Lingams in and aroung the temple.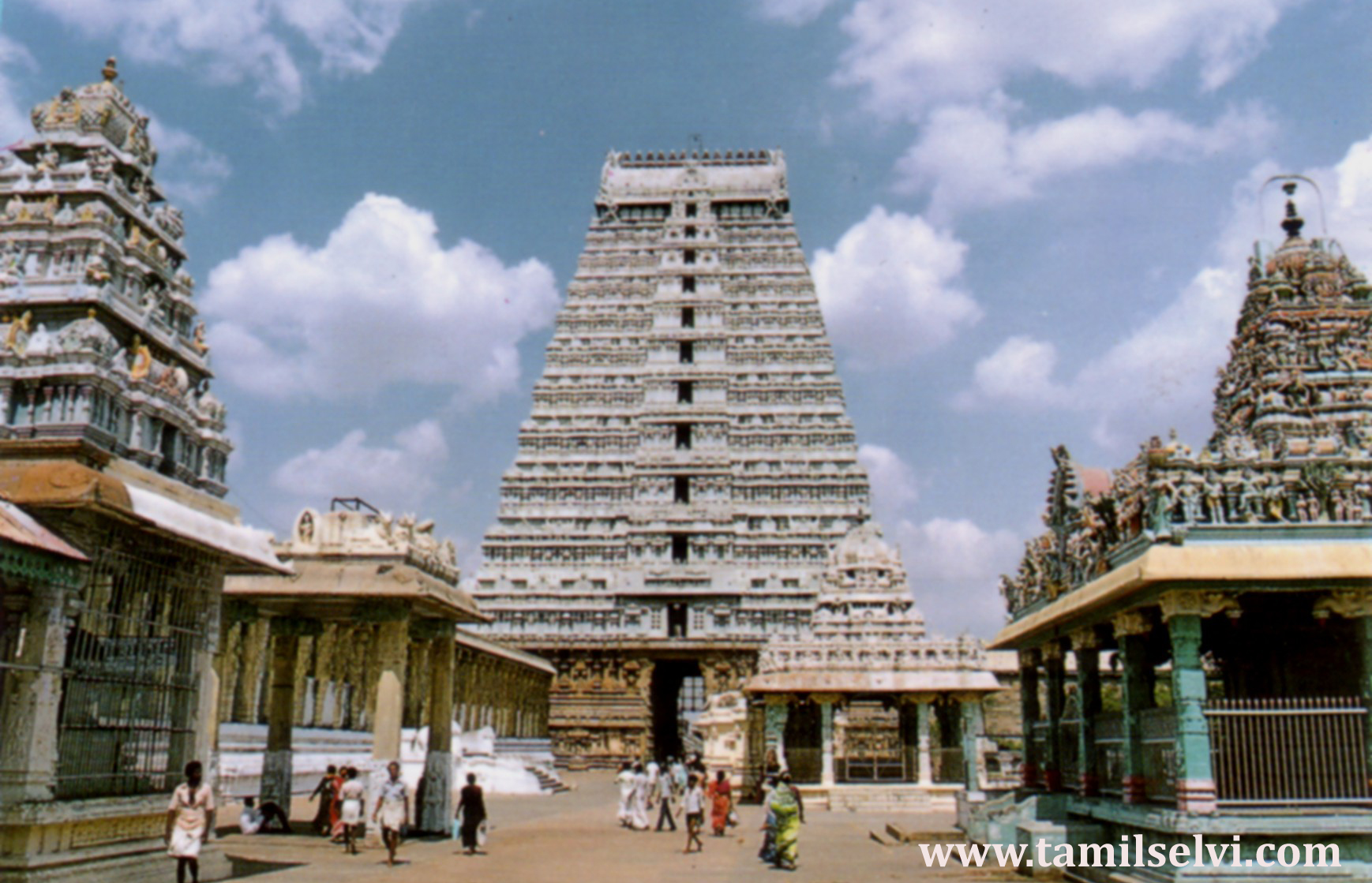 HISTORY
The history of this town dates from the early Chola period i.e. the period of Aditya I and Parantaka I (A.D. 871-955) when the Chola empire had expanded northwards to include practically the wholes of Tondaimandalam. After Parantaka I till the reign of Rajendra I, Chola rule over this region is not attested by the Tiruvannamalai inscriptions, possibly on account of the Rashtrakuta invasions and occupation of this area by Krishna III. This is perhaps indicated by a single inscription of Kannaradeva (Krishna III) found in this temple. The recovery of this region by the Cholas was a slow process and reached its successful conclusion only towards the close of Rajaraja I's region i.e. AD 1014, for even Rajaraja is conspicuously absent in the inscriptions of Tiruvannamalai.
While the rule of Rajendra I and Rajadhiraja I over this area is attested by their inscriptions, once again a fairly long gap of over a hundred years is indicated by the absence of any Chola inscriptions till the beginning of Kulottunga III's region (AD 1183).
The inscriptions of Kopperunjinga clearly show that by the second quarter of the 13th century, the Kadavarayas had established complete mastery over this region leading to the final decline of Chola power.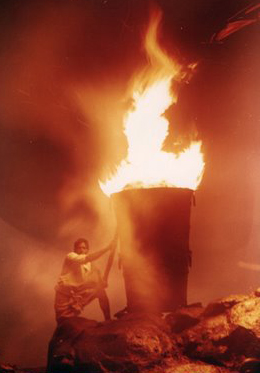 INFORMATION
| | |
| --- | --- |
| Area | 171 m (561 ft) |
| Population | 130301 (As per 2001 Census) |
| Altitude Latitude & Longitude | 12°13′N 79°04′E / 12.22°N 79.07°E |
| Languages Spoken | Tamil, English, Sourashtra |
| STD code | 04175 |