Tamil Nadu - Tamil Nadu Travel - Tiruchirappalli Tourism
Tiruchirappalli Tourism in Tamilnadu
Tiruchirappalli, is the fourth largest city in Tamil Nadu, Situated on the banks of the river Cauvery. It was a citadel of the early Cholas which later fell to the Pallavas. Trichy is a fine blend of tradition and modernity built around the Rock Fort. Apart from the Fort, there are several Churches, The town and its fort, now in Trichy were built by the Nayaks of Madurai. This city has given great Tamil scholars whose contributions to the Tamil literature have been very significant.
The most famous land mark of this bustling town is the Rockfort Temple, a spectacular monument perched on a massive rocky out crop which rises abruptly from the plain to tower over the old city. It was one of the main centers around which the wars of the Carnatic were fought in the 18th century during the British-French struggle for supremacy in India. The city is a thriving commercial centre in Tamil Nadu and is famous for artificial diamonds, cigars, handloom cloth, glass bangles and wooden and clay toys.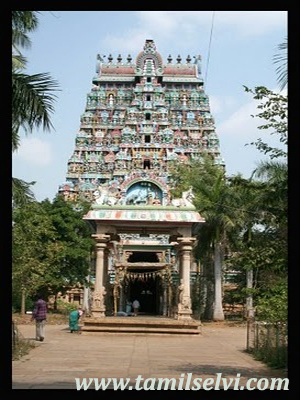 HISTORY
The Thanjavur area has a rich historical heritage and is a prism of ancient as well as the modern south Indian civilizations. The city was once the stronghold of the historic Cholas and at one time was also the capital of the Cholas, Mutharayars and Marathas when they were at the peak of their power. Since then, Thanjavur has been one of the chief political, cultural and religious centres of South India.

Thanjavur contains over 90 temples, as it was favored by the Chola rulers between the 1st - 12th centuries, the Nayakas in the 16th century, and the Marathas in the 17th and 18th centuries.  Brihadishwara Temple built by Rajaraja Chola I. The influence of Thanjavur began to diminish when Rajendra Chola I built a new city named Gangaikonda Cholapuram and moved his capital there.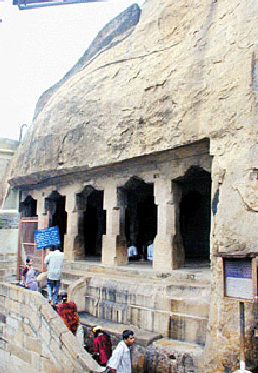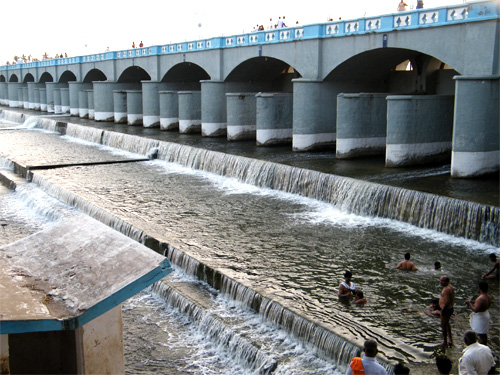 INFORMATION
| | |
| --- | --- |
| Area | 146.90 km2 (57 sq mi) |
| Population | 24,18,366 (Census 2001) |
| Altitude Latitude & Longitude | 10.81°N 78.69°E |
| Temparature | 37.2 °C Min 20.6°C |
| Languages Spoken | Tamil, English, Sourashtra |
| STD Code | 0431 |