Tamil Nadu - Tamil Nadu Travel - Kanyakumari Cities
The Kanyakumari is surrounded by Majestic Hills and the plains bordered by colourful sea-shores, fringed with coconut trees and paddy fields, here and there are few elevated patches of red cliffs with undulating valleys and plains between the mountainous terrain and the sea - coast, so closely interwoven with Temples and Churches and other edifices lies the district, 'Kanyakumari'. ( The district name is spelled as ' Kanniyakumari ' in official records which is in tune with the spoken name of the district in Tamil language) . With an area of 1672 sq.km. it occupies 1.29% of the total extent of Tamil Nadu. It ranks first in literacy among other districts in Tamil Nadu.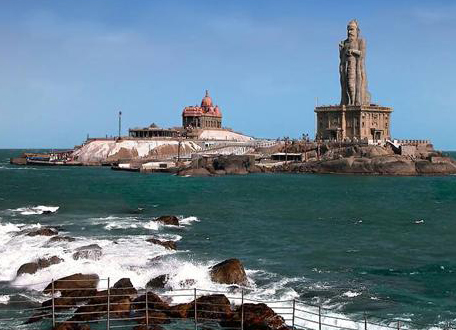 HISTORY
The area comprising the present Kanniakumari district was a part of the erstwhile Travancore state. In 1835, when the state was divided in to Northern and Southern divisions , this area formed part of Southern division and was placed in the charge of Dewan Peishkar, Kottayam. In July 1949, when the United States of Travancore and Cochin was inaugurated, the present Kanniyakumari area continued to be a part of Trivandrum district of Kerala State.
The people of Agasteeswarem, Thovalai, Kalkulam and Vilavancode Taluks, which formed the southern divisions of the former Trivandrum District, were predominantly Tamil speaking. They agitated for the merger of this area with Madras State. The States Reorganisation Commission also recommended this. Accordingly, the States Reorganisation Act, 1956 was passed and the Kanyakumari District was formed on 1st November 1956 , with the four Taluks, Viz., Agasteeswarem, Thovalai, Kalkulam and Vilavancode and merged with Tamil Nadu. Thiru. R .Thirumalai I.A.S assumed charge as the first Collector of Kanniakumari District on 01.11.1956.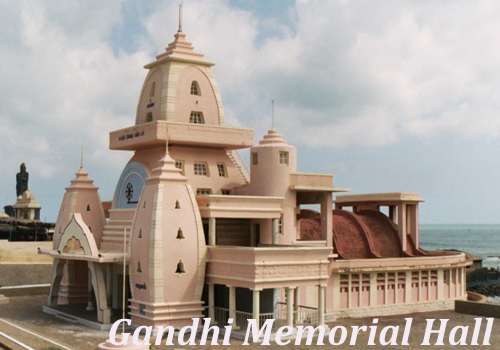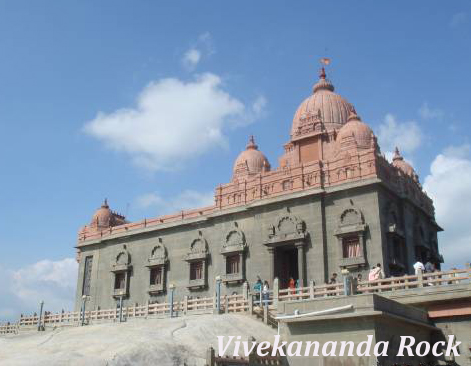 INFORMATION
| | |
| --- | --- |
| Area | 1,684 km2 (650 sq mi) |
| Districts | 32 |
| Population | 1,676,034 |
| Tempareture | Summer :27 °C (81 °F), Winter :16 °C (61 °F) |
| Literacy | 87.6% |
| Languages Spoken | Tamil,Malayalam |
| STD Code | 04652 |