Tamil Nadu - Tamil Nadu Travel - Coonoor Cities
Coonoor Cities in Tamilnadu
Coonoor is the second largest hill station in the Nilgris, surrounded by tea plantations,at an altitude of1839 metres. Its climate is milder than Ooty. It is a very popular weekend getaway for the people in Coimbatore.Coonoor is essentially a small tea garden town where the weather remains pleasantly cool throughout the year.Coonoor is on the toy train line between Mettupalayam (28 km) and Ooty. The main attraction is the Sim's Park, a small well maintained botanical garden that has several varieties of plants. It is about 19kms to the south of Ooty and is accessible by both train and road.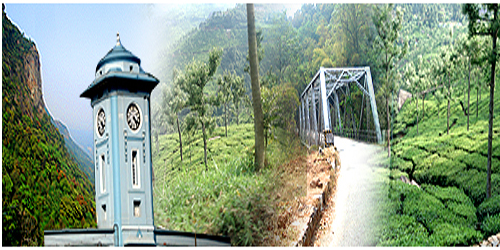 HISTORY:
Coonoor is famous for its verdant environs and for a variety of wildflowers and birds. Coonoor provides a perfect setting for activities like trekking and hiking. During summer, this hill town is over-spilled with holidaymakers. Coonoor is also an ideal locale for filmmakers, both from India and abroad. Coonoor comes under the Coimbatore-Mettupalayam-Coonoor-Ooty circuit.
Coonoor began to develop as a tourist destination in the 19th century when the British made the region a popular hill station. During summers Coonoor enjoys a mild climate while the burning sun scorches the surrounding plains. The British gentleman, who discovered these hills in 1819, returned the following year to build the first bungalow. Attracted by the temperate climate, the British elite lost no time and established their settlements in the hills. With them came tea plantations. The construction of a railway line accelerated the development of this region.
In those days the rail track from Chennai ended at Mettupalayam. From there the journey to the hills had to be undertaken on pony or bullock cart. In August 1891, the Governor of Chennai laid the foundation of the Nilgiri railway. The concourse was ready within three years, after which a new company undertook the project. In 1897, the line reached Coonoor and was officially inaugurated the following year. By 1908, the line was extended up to Ooty. Today the train is a major attraction and Coonoor attracts a large number of tourists round the year.